VW Leva-te ao Euro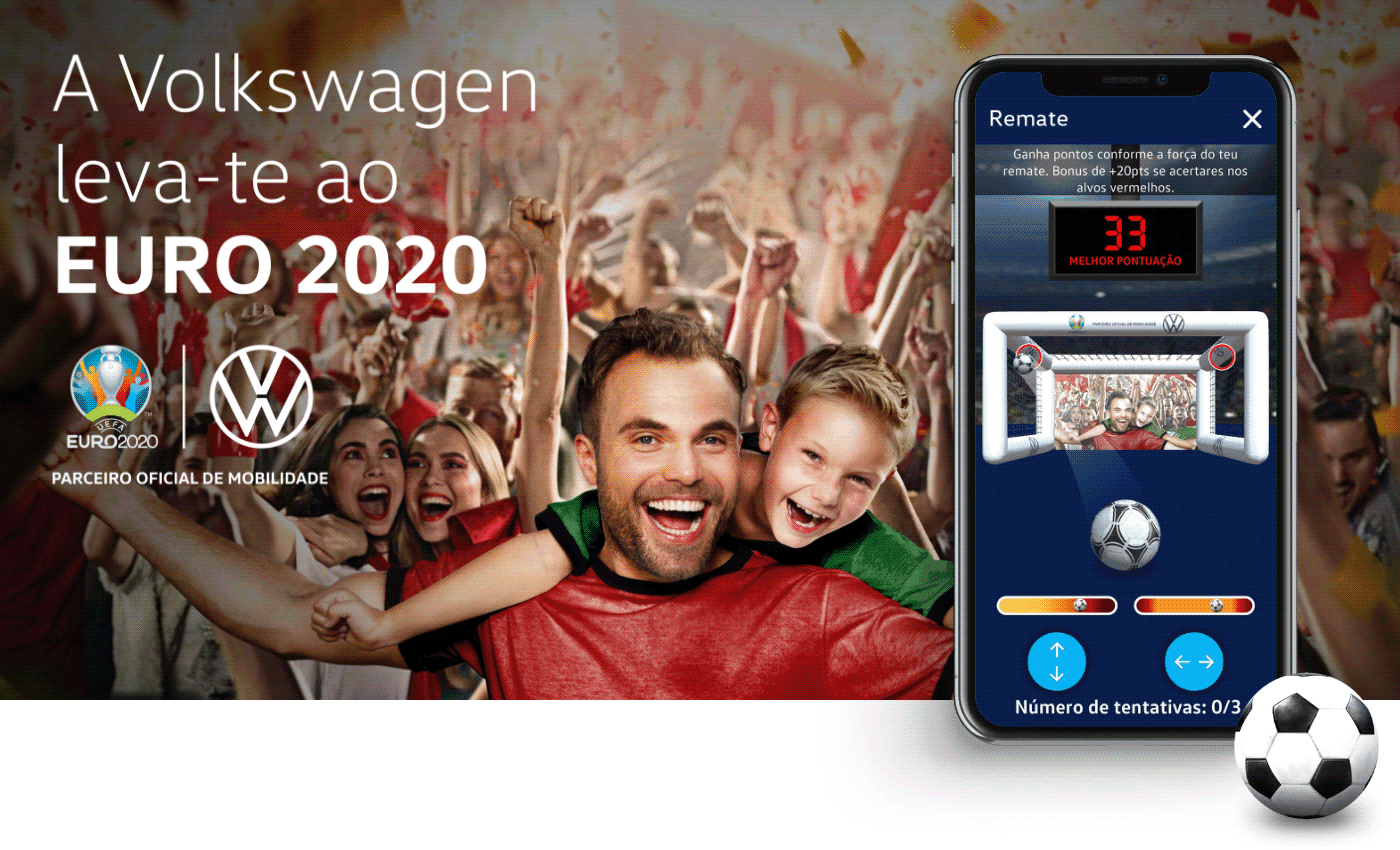 VW Leva-te ao Euro
VW Leva-te ao Euro is a brand activation event created by Football Dream Factory for Volkswagen car stands.
The event consisted of a sequence of football themed challenges after which the participate would create a 3D Avatar card (developed by Chilltime and Football Dream Factory) with their score. This score would give participates the opportunity to win a ticket to the Euro 2020.
As a consequence of the pandemic and the social distancing requirements, we were asked to extend the 3D Avatar card app into a Football themed App with various football mini-games.
BRIEFING
3D Avatars branded by Volkswagen
Football themed mini-games
Quiz with Football and Volkswagen questions
KEY TASKS
Take a photo of participant and apply to a football themed 3D model
Create a card (which can be printed) with the 3D avatar and score
5 football themed mini-games (inline with the existing physical event)
Usability tests with participantes of various game modes
Apply technology to promote fairplay
Backoffice for client to review, manage and export results
SOFTWARE AND TECHNOLOGY USED