Marble Adventures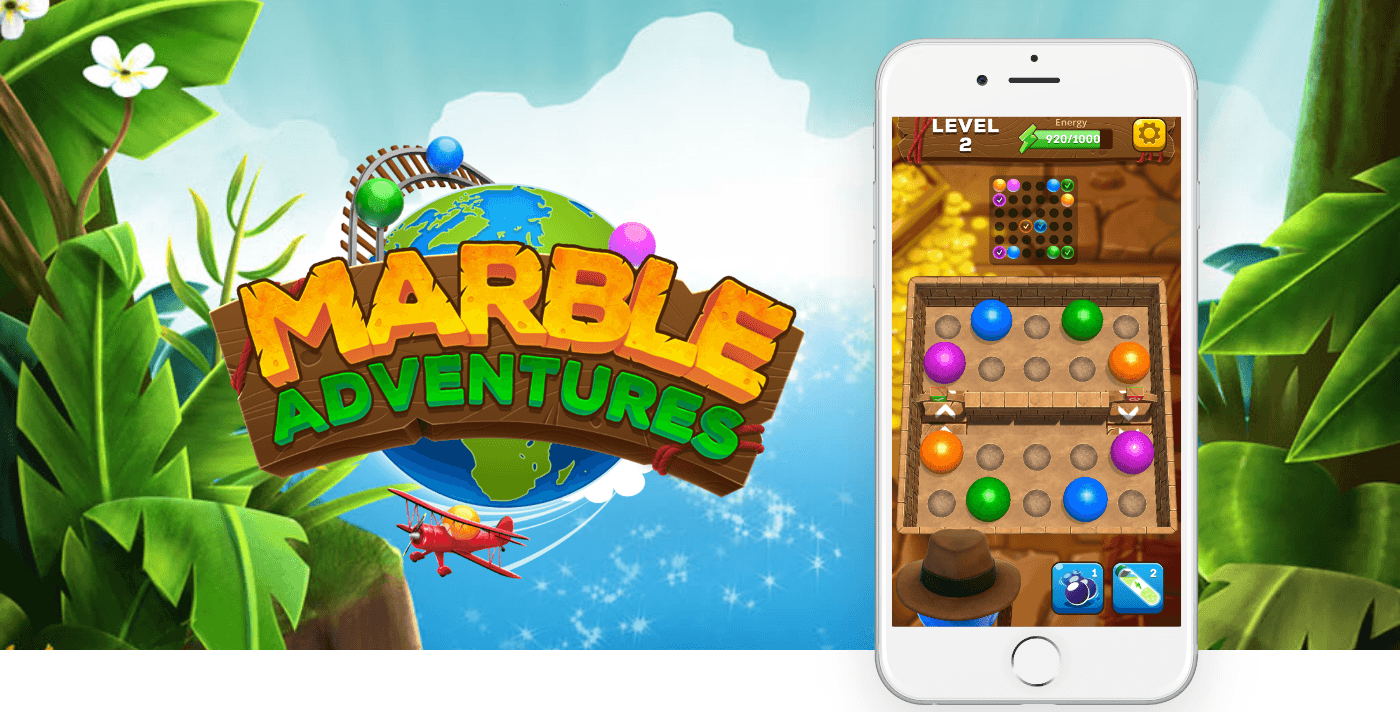 Marble Adventures
Marble Adventures is an interactive online mobile game where players solve interactive and puzzles.
The game has two main game modes an offline single-player mode to solve puzzles and a competitive ELO based multiplayer mode.
The design process consisted of multiple iterations and user testing sessions to define next steps, interest and viability of the product.
BRIEFING
Creation of a new IP
UX/UI of the mobile game based on users feedback
Brand and media content design for Play Store and App Store
KEY TASKS
Full characters lore and comic book illustration between scenes
3D modeling and animation from the obstacles to the bosses and powers
UX/UI Design of the game based on Lean UX ideals
Game design for every puzzle level and obstacle functionality
Landing page design to support the game release
Video Ad focused on the game's main features
SOFTWARE AND TECHNOLOGY USED